This is the simplest egg curry to prepare.
Ingredients:
Eggs- 4
Turmeric powder- 1/4 tsp
Chilli Powder- 1/2 tsp
Oil- 1 tbsp
Curry Leaves- 1
Onion- 1
Ginger Garlic Paste- 1 tsp
Salt to Taste
Pepper Powder- 1/2 tsp
Coriander Powder- 1/4 tsp
Procedure:
1. Heat 1 tbsp oil and sear the eggs in turmeric and chilli powder and slice them in half.
2. To the remaining oil add curry leaves, onions, ginger garlic paste, salt, chilli powder, pepper powder, coriander powder, turmeric powder and toss well.
3. Add the seared egg and garnish with coriander leaves.
P.S: While searing the egg lower the flame and keep tossing well in oil so that it is roasted well on all the sides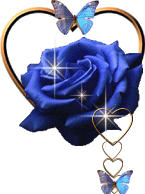 glitter-graphics.com